ScrawlrBox - Twisted reality
This is my take on the June's ScrawlrBox challenge 2018 called "Twisted reality" and my thoughts on the provided art supplies.
---
Supplies in the box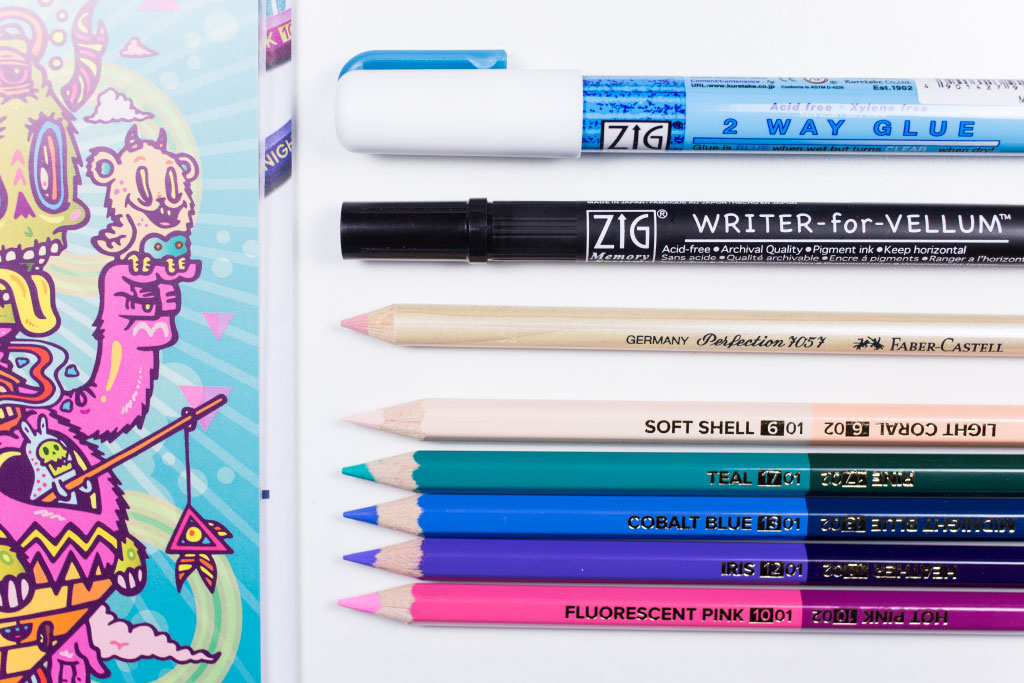 Zig 2 Way Glue (fine tip)
Zig Writer for Vellum
Faber-Castell Perfection Eraser Pencil 5057
Chameleon Color Tone Pencils
Carolina Ghelfi Pencil Paper Pack
My thoughts on the supplies
The Chameleon Color Tone Pencils is quite nice thanks to its double-ended design (two shades in one pencil). This makes it easy to create contrasts by just flipping the pen. However, if you only want one of the shades, you still have to purchase both. Personally I am not a huge fan of the "multiple-in-one" kind of thing but aside from that I enjoy using the pencils.
The Zig Writer for Vellum it nothing out of the ordinary in my opinion, except for that "vellum" thing. What in the name of my goat is vellum?
Vellum is prepared animal skin or "membrane" used as a material for writing on - wikipedia
The Zig 2 Way Glue (fine tip) is quite fun! If you put glue on paper and let it dry it become sticky and allow you to attach and detach things (i.e the glue is temporary). On the other hand, if you put glue between two pieces of paper and let it dry the glue will become permanent (just like regular glue).
I have wanted a glue pen for quite some time but never got around to purchase one. Thank you, ScrawlrBox!
The Faber-Castell Perfection Eraser Pencil 5057 is alright. It did not completely erase the colour pencil but for regular graphite it works just fine. It is also supposed to erase ink but I am not sure about that, it did not work great for me.
Anyhow, I really like the idea of an eraser pencil and I used my previous one quite frequently. It's long gone and this one will be a good replacement.
The Carolina Ghelfi Pencil Paper Pack contains 5 rough sheets and 5 smooth sheets. I used the smooth one in my artwork. Works just fine.